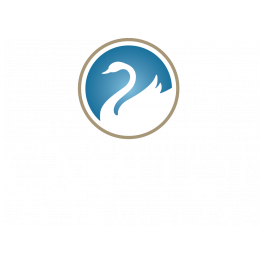 Your Review
Submit a Review

Resident Reviews
|Recommended: YesQuaint Beautiful — The neighborhood is very quiet and there are not a lot of units.
|Recommended: YesProperty is nice for the price that you pay. — Living at the apartment complex is great, but the big issue that I have is the lack of parking on the property.
|Recommended: YesGreat Experience with Camelot at Townelake's Property Management Staff — I can't say enough about the property management staff at Townelake. Gerry and Mary have made our time here enjoyable. Their professionalism, helpfulness and attention to detail stood out from the first day we entered the leasing office. The time we spent at Townelake has been enjoyable and we highly recommend this property and its staff. The grounds are well maintained, the pool clean and the overall appearance of the property is wonderful.
|Recommended: YesI absolutely loved Camelot at Townelake — Living at Camelot at Townelake was great The community is tucked away from the major highways but close enough for all commutes. It's also a super quiet, low key location. My apartment was very cozy and spacious. But the most comfortable thing about living here, was the friendliness and reliability of the staff. Every single person from management to maintenance was on top of their job while also making me smile every time I saw them. I was sad to leave, but work moved me away. I would return in a second if the opportunity arose.
|Recommended: YesGreat Place to Live — Jennifer and I started our 2nd lives here at Camelot at Townelake. We made the choice after meeting Gerry and seeing the unit. Gerry made us feel like family from day one, answered every question and call and has been there everyday for us. We have been blessed to land in a great, clean spot, to start our lives over. Long term I was just relocated for work but would 100 look to a Kaplan property in the future Lou Occhicone Jr.
|Recommended: YesWondeful Community, Fantastic Apartments — I have lived at Camelot at Townelake for a year now and am definitely renewing my lease contract I am currently living in the Dristen and this apartment is a dream You have an insane amount of windows to bring in natural light along with a gorgeous community to look out at. The apartment has wood floors, tile in the kitchen and restrooms, dark wood cabinetry, granite countertops, nickel finishes, and so much more. Not only is the apartment perfect, but you also get a garage and additional storage The one odd thing I noticed was the bedrooms did not have ceiling fans, but we were able to get some installed ourselves. I have had one or two minor work requests needed in my home and Robert and Emil maintenance men have been here immediately to help me. They are very kind and good at what they do. They also do an amazing job at maintaining the community clean. I have nothing but wonderful things to say about the office staff. Gerry and Mary are literally a dream team. They know us by names, our dogs' name, and are always very kind and attentive. They have hosted resident events like no other. I recently went to the Super bowl Party where they had pizza, wings, deserts, and Chili Contest. The Christmas Party was a riot So much fun with karaoke, games, ugly sweater contest and more. Being new to New Jersey, finding a place to call home was key to me, and I have found it at Camelot at Townelake. I love the everything from my home, to the area, to the staff. Five stars and major recommendations coming from us. -Justin and Itzel
|Recommended: YesGreat place to live — Its got a beautiful lake with the apartments being exactly what you would want out of a luxury apartment complex. Couldn't be happier living in a nice community.
|Recommended: YesGreat — Great place. Parking is hard certain days. Never can hear the neighbors though
|Recommended: YesIt's beautiful and peaceful. — It's a like a hidden gem. A short distance from city life with everything you need to feel like a getaway. I absolutely love the walks around the lake. The apartment is bright and beautiful, washer dryer, garage storage...you cant ask for much more for the price. It makes the drive and traffic ok to deal with when you consider what you get.
|Recommended: YesGreat Apt — Amazing apartment layout. Neighbors and staff are friendly. The development is kept clean and is beautifully landscaped.
|Recommended: YesVery nice, modern. — Beauitful inside, quiet place. Plenty of things to do here nice in the summer with the pool and great for kids and dogs Modern, clean and perfect layouts.
|Recommended: YesAbsolute comfort in style — Aside from the parking situation, I would totally recommend this place. This place is absolutely beautiful with all the conveniences available to all the tenants. The complex is convenient to all the major highways and stores.
|Recommended: YesI am spoiled living here. — I have been living here since May 15 and have had 0 complaints since being here. The construction is fantastic, the community is quiet, and the neighbors are friendly. The staff has always been a pleasure to be around and the amenities are great. While the location is amazing, having to travel south on the Garden State Parkway requires that you drive down Main Street Extension, which routes you right before the toll plaza, but all-in-all a minor gripe.
|Recommended: YesThe property is well kept. — I would refer them to come and see it for themselves. The property is clean and very well kept. The staff is friendly and they do try to help with what they can. I think Kaplan's project of building so much at once has left some things neglected and over looked. Parking is a HUGE issue, as well as some structural issues that have not been resolved. I love the apartment it is esthetically very nice. The units are quiet, you can hear the person above you but, that's normal. The lake brings a lot of insects, so if you have arachnophobia or fear of other critters you may not like it. The gym is beautiful and has the great equipment. The pool is very well kept, life guards are always on staff and very nice.
The views and opinions expressed herein are solely those of the original authors and other contributors. These views do not reflect the views of "Camelot at TowneLake", its owners, managers, agents, employees or content providers. No representation or warranty, express or implied, is made or given by "Camelot at TowneLake", its owners, managers, agents, employees or content providers regarding safety, accuracy, completeness or suitability of the information or material expressed herein for any particular purpose